---
Life in Chalon
Chalon-sur-Saône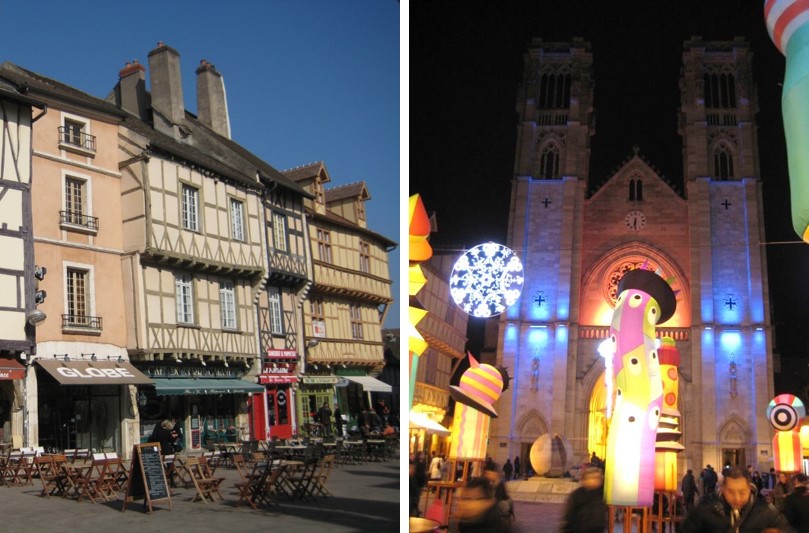 Chalon-sur-Saône is located in the Saône-et-Loire prefecture, in the Burgundy region, 341km south-east of Paris and 140km north of Lyon, with large historical heritage.
Some facts:
45000 inhabitants (110000 with the suburbs)
2000 students
2nd city of Burgundy and 2nd economic hub of Burgundy after Dijon (capital of the Burgundy region)
Live
Résidence Chalon Jeunes
Rental of small apartments for the youth, students or workers. The Résidences Chalon Jeunes propose apartments at very attractive prices with warm welcome, life and assistance to administrative process. There are two places:
Young workers center (18 avenue Pierre Nugue, +33 (0) 3 85 46 44 90)
Student residence Le Fanal (avenue Georges Pompidou and Grande rue Saint Cosme)
Rentals
There are many apartments to rent in Chalon-sur-Saône, at reasonable prices.
Eat
Burgundy is well-known to be a place where we eat well. Chalon-sur-Saône has many restaurants and bars for all tastes, good quality and at reasonable prices. You just have to walk in the city center and on St Laurent island.
For shopping, Chalon-sur-Saône has all needed food stores, with several supermarkets. Institut image is located just in front of a shopping mall.
Relax
Culture
Music and dance academy
Chalon-sur-Saône has a music and dance academy that is reknown in France. Place of life and exchange, the academy proposes to learn and practice dance, music and theater for all levels, from beginners to professionnal people. It proposes many concerts, many of them are free.
Espace des Arts
The Espace des Arts is a cultural center open to everybody, where theater plays, exhibitions, dance, movie shows, concerts are performed.
Espace Patrimoine
Chalon-sur-Saône has large cultural heritage that can be discovered while walking in the city, but also at the Espace Patrimoine, a center of cultural interpretation for people willing to know more about the history of the city.
Museum
Chalon-sur-Saône has two museums that can be accessed for free: the Nicéphore Cité museum of photography and the Denon museum.
Festivals
Paulée de la Côte Chalonnaise
Burgundy is well-known for its vineyards. Chalon-sur-Saône is located near vineyards. At the end of the harvest, on mid October, people gather in the city center for a great party.
Carnaval de Chalon
On end February, a great carnival is organized in Chalon-sur-Saône with decorated carnival floats, dance, music by groups coming from all over the world, fireworks, in a friendly atmosphere.
Chalon dans la Rue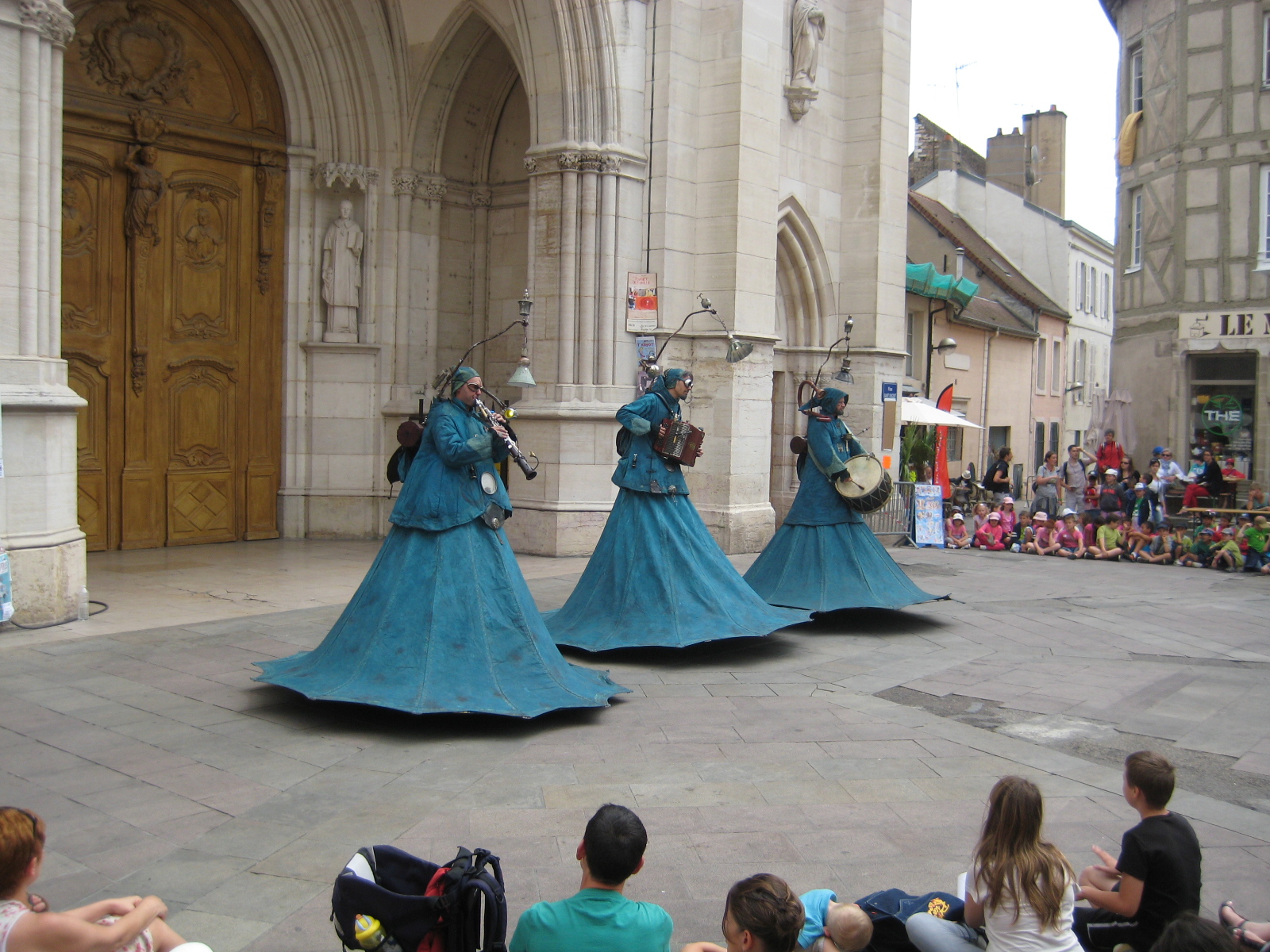 On end July, the biggest street art festival in France is organized in Chalon-sur-Saône. Thousands of people comme to Chalon to attend artistic performances by groups from all over the world.
Sports
Grand Chalon swimming pool
The swimming pool of Chalon-sur-Saône is a big facility that allows many activities: swimming, playing in the water, sauna, jacuzzi, hamman, aqua-gym, etc.
The green roads
The greens roads and the blue roads in Burgundy are asphalted roads where motor vehicles are prohibited, therefore they are adapted to people willing to travel by foot, by bicycle for hundred of kilometers.
---